Vegan Cheat Sheet  This deserves to be at the top of any vegan list.
"Chicken" & Cashew Stir Fry

'Fish' Pie With Tofu and Oyster Mushrooms

#5under5: Buffalo Sweet Potato Stuffed Mushrooms

15 Meat-Free Recipes Featuring Harissa, a Spicy North African Condiment That is Going to Be the Next Sriracha

20-Minute Teriyaki Tofu Cauliflower Rice Bowl

19 Creamy And Delicious Vegan Pasta Recipes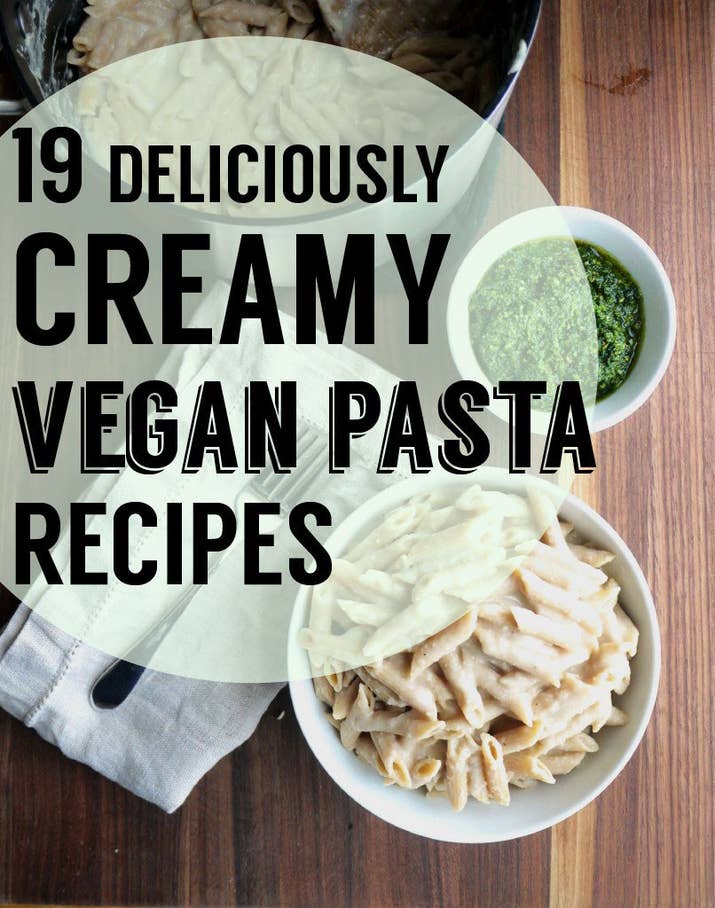 15 vegan one-pot dinners for no-fuss, low-mess meals in a flash

10 Ways to Cook Tofu With Global Flavour Tofu is one of the most versatile foods. It can be used in soups, salads, entrees and sides, and eaten for breakfast, lunch, dinner and dessert.

7-Ingredient Vegan Spelt Rolls

5 Tips for Making Amazing Tempeh Dishes

5 Tips to Make Delicious, Traditional Southern Foods Vegan Style!

Athletic Avocado Dinner Recipes

Austin-Style Migas Recipe

BAKED BEETROOT FALAFELS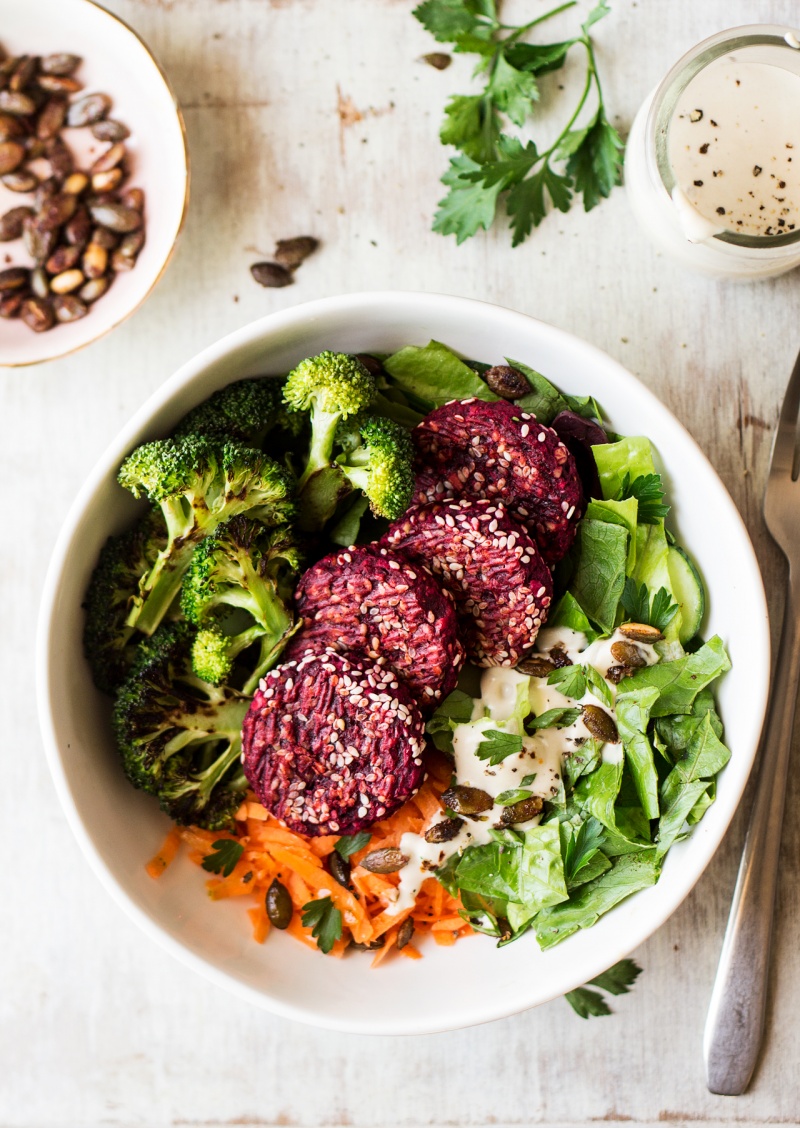 Baked Falafel with Tahini Sauce

Baked Indonesian Chilli Garlic Fries

Balsamic roast potatoes

Barbecue Ribz

Bean and Veggie Sliders Topped With Mango, Chili, and Garlic Dressing

Beer Battered Chicken of the Woods Mushrooms

Black Bean and Squash Empanadas

Black Bean and Wheat Protein Morcilla Sausages With Tofu Scramble and Potatoes

Black Bean Tofu and Red Peppers

Black Eyed Pea Chili With Corn Fritters

Broccoli Rabe and Black Bean Quesadillas

Broccoli Rabe Peanut Soba Noodles

Broccolini salad with roasted garlic dressing
Broccoli Stem Noodles With Asian Black Bean Balls

Broccoli, Chickpea & Avocado Pita Sandwiches

Brown Rice Spinach Avocado & Seed balls

Burrito-Stuffed Sweet Potatoes

Buss Up Shot: Trinidadian Flatbread

Butter Mushrooms

Butternut Bruschetta with Caramelized Onions

Butternut Squash Frittata with Fried Sage

Cajun Black Bean, Chips & Salad

Calcium-Packed Navy Bean Biscuits and Roasted Garlic Gravy

Caramelized Onion, Caper, and Mushroom Tart

Cauliflower and Chickpea Tagine

Cauliflower Etouffée With Andouille

Cauliflower Fettuccine Alfredo

Cauliflower Kofta With Creamy Tomato Sauce

Cauliflower Rice With Mushrooms and Spinach

Cauliflower Satay Skewers With Peanut Sauce

Cauliflower Schnitzel With Puffed Amaranth Crust

Cauliflower Steaks with Sweet Pea Purée

Cheesy Cauliflower Broccoli Bake

Cheesy Potato Ravioli With Nettle Pesto

Cheesy Turmeric Cauliflower Rice

Cherry Tomato & Summer Squash Pasta

Chicken-Fried' Seitan Steak With Buffalo Vinaigrette

Chilli with Quinoa and Butternut Squash

Coconut and Turmeric Roast Potatoes

Coconut Curried Greens (30 minutes)

Coconut Curried Kale and Sweet Potato

Coconut Curry With Sweet Potato Noodles

Coconut Milk Braised Collard Greens

Coconut Rice with Brussels Sprouts

Creamy-Mushroom-Stuffed Spinach Crêpes. Grain-free

Cornmeal Crusted Oyster Mushroom Po' Boys on French Bread

Creamy Butternut Squash Pasta With Broccoli and Kale

Creamy Carrots With Rosemary and Thyme

Creamy Ginger-Coconut Kale Zucchini Spaghetti

Creamy Polenta With Balsamic Brussels Sprouts

Creamy Scalloped Potatoes With Thyme

Creole Black-eyed Peas

Creole-Style Eggplant and Tofu Étouffée

Crispy Baked Cauliflower Steaks

Crispy Spiced Cauliflower and Okra

Double Tomato Pesto Spaghetti with Zucchini Noodles

Easy Bean Sprouts Stir-Fry

Easy Brown Rice Risotto with Mushrooms

Easy Eggplant Ragù + a Quick Vegan Parmesan Topping

Easy Stuffed Shells with Roasted Eggplant

Eggplant & Almond Butter Tofu Bowls

Fermented Sweet and Sour Cauliflower

Fish; Baked 'Fish' Cakes With Lemon Herb Mayo

Forbidden Black Rice With Ginger and Coconut

Fried 'Chicken'

Frittata With Swiss Chard and Red Pepper

Gado Gado Drizzle creamy peanut sauce over tempeh and lightly steamed vegetables for this delicious staple of Indonesian cuisine.

Garlic, ginger and sesame brown rice

Gluten Free Onion Rings

Green Curry Fried Cauliflower Rice and Tofu

Haleakala Broccoli + Forbidden Coconut Rice

Harissa Roasted Potato, Okra, and Broccoli

Healthy No Noodle Pad Thai

High-Protein Tofu 'Chicken' Fillets With Mushroom Gravy

Holiday Hasselback Sweet Potatoes

Holiday Leftover Tart

Homestyle Veggie Loaf with Sweet Tomato Glaze

Hoppin' John Sliders With Smoky Lemon Aioli Sauce and Sautéed Greens

How to Cook Okra So It's Not Slimy and All Flavour

How to Cook Vegan Jewish Cuisine For Any Holiday, Dinner, or Occasion

How to Make Crispy Baked Tofu

How to Make Perfect Ratatouille

Jollof Rice: West African Rice With Harissa and Baharat

Kale & White Beans with Polenta

Kale, Black Bean and Avocado Burrito Bowl

Kitsune Udon: Noodles With Seasoned Tofu Pouches

\

Korean Gochujang Barbecue Bowl

Lasagna with Roasted Vegetables

Lasagna With Pumpkin Cream and Herbed Bread Crumbs

Leek and Smoked Carrot Mac and Cheese

Lemony Roasted Cauliflower Risotto

Loaded Hash Browns

Maple Cinnamon Glazed Roasted Delicata Squash

Mason Jar Chickpea, Farro & Greens Sala

Mediterranean Spaghetti Squash Bowls

Mediterranean Sun-Dried Tomato Pie

Minestrone Pot Pie With Biscuit Topping

Miso Roasted Tomatoes and Spiralized Carrot Noodles

Miso-Braised Carrots With Leeks
Moroccan Quinoa Stuffed Sweet Potatoes

Moroccan-Style Stuffed Butternut Squash

Mujadara For One

Mushroom Bourguignon

Mustard Roasted Purple Cauliflower

Oat Potato Rösti With Spinach Cream and Toasted Pine Nuts

Oil-Free Baingan Bharta: Creamy Indian Spiced Eggplant

One Pot Spiralized Aloo Gobi: Potato and Cauliflower

Pan Lemon Pepper Cauliflower Steaks and Roasted Vegetables

Onion Tart With Greens and Cashew Cream

Pad Thai Nachos

Perfect Vegetable Samosas

Pesto and Sun-Dried Tomato Cups

Pesto Freekeh with Grilled Pineapple Skewers

Pesto Gnocchi With Olives and Sun-Dried Tomatoes

Pesto Squash Noodles and Spaghetti

Polenta With Mixed Peppers, Mushrooms, and Crispy Tofu

Portobello Lentil Shepherd's Pie

Portobello Sliders with Pepita Pest

Puff Pastry Wrapped Lentil Loaf

Quinoa Kale Fritters With Citrus Tahini

Rajma Pulao With Cauliflower Rice

Ratatouille with Polenta Squares

Raw Broccoli and Apple Pesto Pasta

Raw Mushroom Lasagna With Zucchini Cheese

Recipes for The Ultimate Vegan Christmas Menu

Red Wine Braised Black and Yellow Turnips

Roast Tomato, Asparagus, Pumpkin and Garlic Pie with Oven Roasted Rosemary Chip

Roasted Beet Noodles With Pesto and Baby Kale

Roasted Broccoli Rabe and Pesto Flatbread

Roasted Broccoli Red Pepper Grilled Cheese

Roasted Broccoli with Smoked Paprika Vinaigrette and Marcona Almonds

Roasted Brussels Sprout Quinoa Gratin

Roasted Butternut Squash Risotto Recipe

Roasted Cauliflower with Gremolata Bread Crumbs

Roasted Cauliflower, Freekeh and Tahini

Roasted Delicata Squash

Roasted Eggplant & Tomato Orzo Pasta

Roasted Parsnips

Roasted Squash, Pecan, & Pomegranate Salad

Roasted Pepper and Tomato Sweet Potato Quiche

Roasted Vegetable Quinoa Harvest Bowls

Roasted Vegetable Sauce with Dino Pasta

Rosemary Chickens and Dumplings Stew

SAAG ALOO

Savoury Spinach Flan With Rosemary Potato Purée

Seitan, Basic Homemade Seitan

Sesame Roasted Beets and Greens

Shepherd's Pie ; Vegetable Lentil Shepherd's Pie

Simple Vegetarian Meatballs

Smoky Butternut Squash Mac 'n Cheese

Spaghetti Squash Burrito Bowl Recipe

Spaghetti Squash With Meatballs

Spiced Carrots With Pistachios

Spinach Artichoke Lasagna Recipe

Spiralized Ratatouille

Squash Ravioli With Kale Pesto and Pine Nuts

Stuffed Cabbage Rolls with Lemony Cream Sauce

Stuffed Cabbage Rolls in Tomato Sauce

Stuffed Roasted Butternut Squash

Squash Ravioli With Kale Pesto and Pine Nuts

Succulent Vegetable Loaf With Balsamic Glaze

Sun-Dried Tomato Hummus and Roasted Broccoli Crostini

Sun-Dried Tomato Pesto Pasta Recipe

Sun-Dried Tomato Vegan Meatballs

Sunday Roast

Superfood Quinoa Stuffed Mushrooms

Sushi Bowls

Sweet Chili Peanut Tofu, Vegetable, and Grilled Pineapple Stir-Fry

SWEET POTATO HASH WITH KALE AND MISO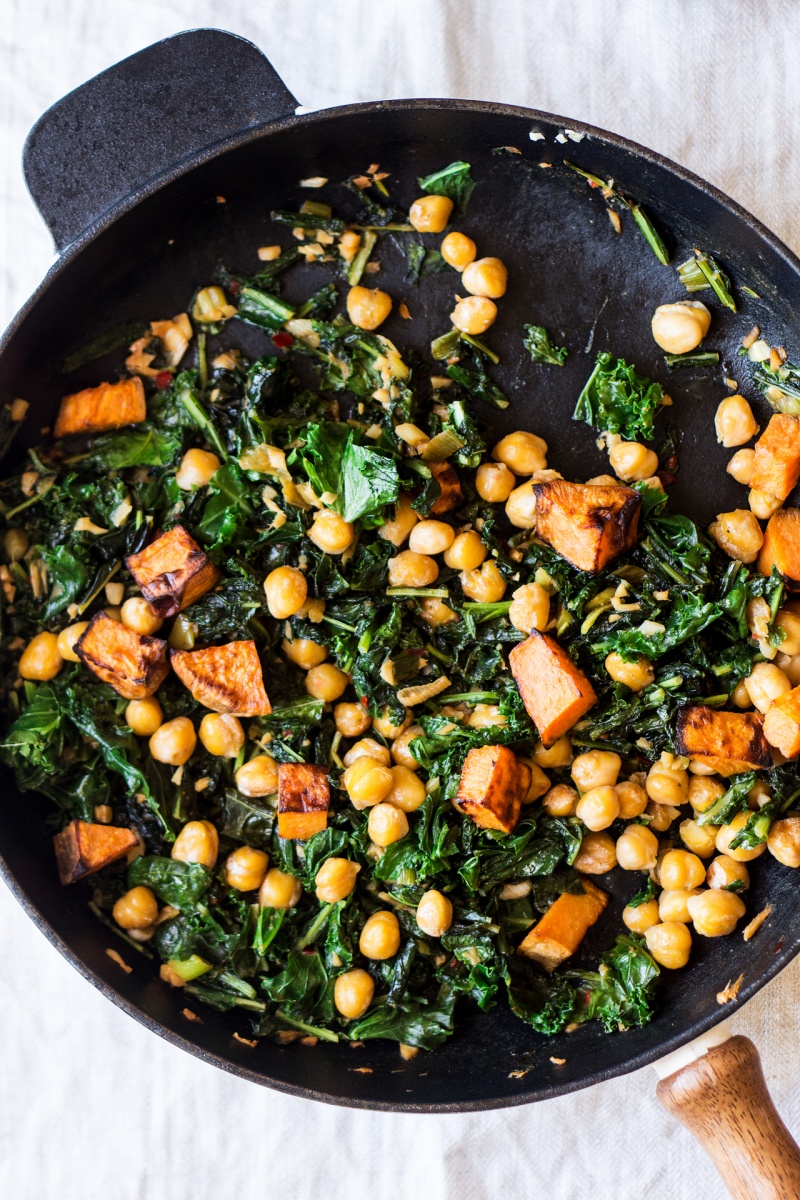 Sweet Potato With Tamarind and Coconut
Tahini-Roasted Cauliflower With Lemony Herb Oil

Tangerine-Roasted Root Veggies

Tempeh a L'Orange With Red Cabbage and Potato Dumplings

Tempeh Nori Rolls Try tempeh for a meaty texture in this Japanese classic.

Tempeh Pot Pie This pot pie is packed to the brim with tempeh, potatoes, and other vegetables in a delicious, savoury gravy spiced with smoked paprika, thyme, rosemary, and sage.

Testaroli With Almond and Sun-Dried Tomato Pesto

Turmeric Cauliflower Rice Sushi

Ultimate Teriyaki Stir-Fry  People tell me that this recipe, originally from Eat, Drink & Be Vegan, is better than any take-out!

Unbelievably Easy But Delicious Vegan Potato Tortilla

Undhiyu: Gujarati Spiced Purple Sweet Potato and Vegetables

Vegan Veggie Noodles In Hoi Sin Sauce

Vegetable Dum Biryani For Two

Vegetable Korma With Cashew Sauce

Vegetable Protein Steak

Vegetable Stuffed Seitan Roast

Veggie Meatballs Masala With Quick Pickled Carrots

Whole Roasted Celeriac With Herbs, Olive Oil, and Sea Salt

Winter Squash and Quinoa Rissoles

YakiZoodle with Veggies and Edamame

You Won't Believe These 20 Recipes Are Completely Grain-Free and Vegan

Yuca Con Mojo Cassava: Cuban Yuca in Garlic Sauce

Vegan No-Noodles Lasagna

Vegan Mexican Lasagna

Vegan Mongolian Beef

Vegan Mushroom à la King

Zoodle Marinara With Veggie Balls

Zucchini Pad Thai

Zucchini Lasagna

Zucchini Noodles with Basil Pesto